Services
Services at Hogan's Jewelers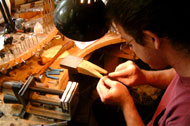 Jewelry Repair
With our experienced and talented staff of on-site goldsmiths, Hogan's is the place for exceptional service and quality when you need your jewelry repaired! With a quick turn-around time your jewelry will be repaired, restored, and polished to meet your highest standards, often surpassing the original item.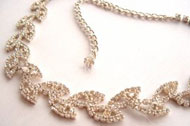 Custom Designed Jewelry
Searching for the perfect piece of jewelry, or just can't find exactly what you want, come to Hogan's Jewelers for a custom designed piece. Our design staff has years of knowledge and experience and are able to create a showcase piece just for you. Either pick a design or gemstone from our large and unique collection or begin with your own idea. We feel confident your one-of-a-kind piece will be delivered to you exceeding your highest expectations. Come to our showroom today and begin this exciting process.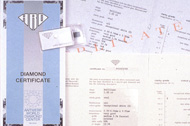 Appraisals
Jewelry appraisal is an important but often overlooked responsibility of owners of fine jewelry. An appraisal is a description and estimated replacement evaluation of your jewelry AND IS commonly used for insurance purposes...

Hogan's Jewelers On-Site Gemologist, Eryn Collins, is a graduate of the internationally renowned Gemological Institute of America. Eryn has many, many years of experience in evaluating fine jewelry. Our appraisal examinations are accomplished using all appropriate instruments necessary and tests are conducted within the limitations imposed by the make-up of the item being appraised.

You will receive a complete, professional appraisal report that you can give to your insurance company and keep for your records. It's a good idea to update these records every 5 to 7 years depending on your insurance company. Updates are necessary because of market fluctuations in gold and gemstone prices, wear or damage to your jewelry, etc.

Appraisal prices vary depending on the items and quantities being appraised so please call us for a quote.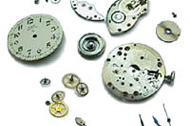 Watch Repair
Along with the excellent goldsmiths, Hogan's also offers extensive clock and watch repair. From a change of battery to the entire refurbishing of a clock mechanism we deliver clean, reconditioned watches and clocks. We work closely with the brands of watches we carry to minimize the time and cost of a repair. You will be surprised at the service we can offer to you.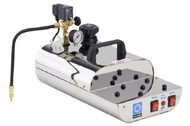 Cleaning
Nothing is more important than keeping your fine jewelry and watches clean. Walk into Hogan's and walk away with your jewelry sparkling like new! With our top-of-the-line cleaners and experienced staff, your jewelry will be surveyed for any needed repairs and brought back to the original shine of a new piece. Extensive buffing and cleaning can be done in a short time for a small fee. Walk in the store today for a complementary cleaning.